ISTITUTO ITALIANO DI CULTURA
11 years of collaboration to promote italian culture in lebanon
EMBASSY OF SWITZERLAND
EMBASSY OF DENMARK
MURMAT
Murmat Festival is a non-profit cultural event organized by the social promotion Murmat studio (Italy) and Nuvole Rapide Production (Italy), whose aim is to enhance the short cinematographic work created by independent, amateur and professional authors.
CANIFFF
CANIFFF curates a unique experience for fashion film lovers, bringing the freshest, most creative international content to our festival, events and our online platforms. Fashion lovers have come to expect a constant feed of fashion information on their social networks, and across channels
PROMOFEST
About 1,600 films have joined the PROMOFEST family who has built a database of more than 10,400 festivals that they keep up to date, to make sure every work finds its rightful place. Their films were selected in more than 25,000 occasions and earned more than 5,000 awards, including two Guinness World Records awards!
FILMFREEWAY
AbFilmFreeway makes it easy to discover, submit, and get tickets to thousands of film festivals, screenplay contests, music contests and photography contests all over the world. More than 500,000 filmmakers, writers and artists use FilmFreeway to submit to over 6,000 of the world's best film festivals and contests
ADASTRA FILMS
Founded in 2008, ADASTRA FILMS is a film company based in Cannes, France. The company has produced the feature film "Brides" (awarded at the Berlinale 2014), "The Strange Ones" (official competition at SXSW 2017 and Jury Award at Champs Elysées Film Festival 2017) and 16 short films, including 4 selections at Sundance. Today ADASTRA FILMS gathers more than 1500 selections and 300 festival awards worldwide.
ZEN DISTRIBUTION MOVIES
Zen Movie Distribuzione was born in 2016 with the aim of helping other directors and productions of short films to make their work visible in the vast and complex world of Festivals and TV sales.
MOVE MY SHORTS
Distributor of independent international short films since 2013.
MIYU
French production and distribution house specialized in animation.
ÉCU – The European Independent Film Festival

ÉCU – The European Independent Film Festival is dedicated to the discovery and advancement of the very best independent filmmakers from around the world. ÉCU has expressly established itself and is often referred to as the Sundance of Europe.
DIGITAL 104

DIGITAL 104 is a young company dedicated to the audiovisual production, communication and cultural management offering industry expertise, extensive database of daily updates and festivals mime put into each short distribution of our catalog.
Film Middle East Now

Film Middle East Now: Festival films, documentaries, short films, art projects, contemporary culture, food, and events in the Middle East and North Africa. From April 9 to 14, 2014, a week full of screenings, exhibitions and events involving different locations in Florence.
Bermuda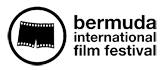 Since its inaugural Festival in 1997, BIFF has remained steadfast in its mission statement: to advance the love of independent film in a community welcoming to filmmakers and filmgoers and to encourage and inspire young Bermudians to capture their very special narrative through the lens of a camera.
The Tyrolean Independent Film Festival

The Tyrolean Independent Film Festival in and around Innsbruck, Tyrol is organized by experienced professionals. The goal of the Tyrolean Independent Film Festival is to bring exposure to Independent Filmmakers, allowing screenings for the public, industry professionals, and press. Every year we're inviting industry professionals, financers and sponsors, to give the filmmakers a chance for networking and talking to friends. Great movies in a modern alpine city, that's the Tyrolean Independent Film Festival.
Festival du film Merveilleux et Imaginaire

This is a unique festival that celebrates the marvelous, dreams, the imaginary, the magical, the mystical, the legendary, fable, fairy tales, poetry, the supernatural, comics, manga, the fantastic, science fiction, and video gaming.
The NY Portuguese Short Film Festival
The NY Portuguese Short Film Festival took place in New York as well as in Lisbon that intends to promote Portuguese cinema produced in Portugal and abroad. The Mission of the NY Portuguese Short Film Festival is to bring Portuguese culture to the big screen and showcase films with a uniquely Portuguese perspective. Our intent is to show a modern Portugal full of ideas that continuously reinvents itself.
Fastnet short film festival

The Corona Fastnet Short Film Festival takes place every year in the picturesque fishing village of Schull on the south-west coast of Ireland. We screen short films from all over the world and invite industry professionals to share their knowledge with our visiting filmmakers. 'Our Village is Our Screen'.
The rome independant film festival
Since its first edition in 2001, RIFF has become an event that is followed with more and more interest by the public in Rome and a reference for worldwide filmmakers. In these years, the Riff has received works coming from the 5 continents, ending up being an attentive witness representative of the directions and passions of the independent film industry.
Cris Du Monde

CRIS DU MONDE (meaning "cries of the world") is a festival for short films comprising no more than three shots: one sequence shot and two additional shots of less than 30 seconds each, placed at the director's discretion. The CRIS DU MONDE team uses cinematic means to fulfil its ambition of keeping a trace of the energy and tensions that steer the modern world, delving into even its most intimate aspects.
Aesthetica Short Film Festival

An established and dynamic player on the UK film festival circuit, the Aesthetica Short Film Festival (ASFF) is a celebration of independent film from across the world, and an outlet for championing and supporting short filmmaking. Spanning all genres including advertising, animation, artists' film, comedy, documentary, drama, experimental, fashion, music video and thriller, the festival showcases its films across 15 distinct and historic locations in the city of York. Moving between medieval halls, ancient city walls, boutique cinemas, galleries and museums, the festival invites visitors to create their own unique viewing experience.